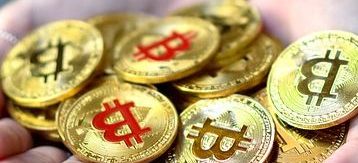 Hey Repairloader community!
At [RL] marketplace, we always strive to offer the best experience for our users. Over time, we've had numerous inquiries about expanding our payment methods to include cryptocurrencies. This has sparked a conversation among our team, and we believe the best way to decide is by listening to you, our valued users.
Currently, we accept payments through Paypal and credit cards. But the question arises: should we embrace the future and start accepting cryptocurrencies as well? And if so, which ones? Bitcoin? Ethereum? Another?
We'd love to hear your thoughts on this. Whether you're in favor of cryptocurrencies or prefer to stick to traditional payment methods, your feedback is invaluable to us.
Please share your opinions and preferences with us using our contact form. Your voice matters!
Bonus: As a token of our appreciation for participating, we'll be entering all respondents into a draw to win one of three $50 gift vouchers!
Thank you for being a part of our community and for helping us make [RL] marketplace better every day.
Warm Regards,
The [RL] marketplace Team
Alexis Flynn